AKHIL BHARTIYA SURAKSHA AWAAS YOJNA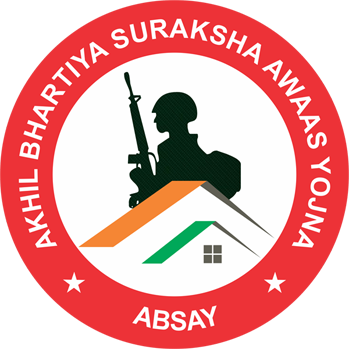 AKHIL BHARTIYA SURAKSHA AWAAS YOJNA
(Housing for Indian Para Military Forces)
अर्ध सैनिक बलों के लिए आवासीय योजना
About ABSAY
We are delighted to share about our previous project, ABSAY ( Akhil Bhartiya Suraksha Awaas Yojna ), which we conceptualized and designed for Indian Para Military Force Personnel. Currently under ABSAY, townships and housing projects are being developed for home buyers from Para Military Forces in 36 locations across India.
When we took the task of designing and build a lifestyle apt for a Indian Para Military Forces, it was a mammoth task mainly because of
Uniqueness of social group (Para Militaries).
Sheer number of locations (30 Indian cities).
Quality Homes but Affordable to Para military personnel.
Customisation to compliment emotional life.
Suitability to cultural, climatic and geographical diversities.
IPAN, with a decade of experience under the belt, took this challenge with commitment to always render more and better service than is expected of us, no matter what the task may be. We are one of the biggest real estate consulting company spanning over 36 locations across India, with plans to add more cities across India in near future. As of now our projects are in various stages of development, and most of them already executing registries in favour of buyers.
Through ABSAY, we perfected and executed the concept of Group Buying It fetched immense price benefits for Para Military force personnel opting for home buying. Getting rid of middlemen, property dealers and agents, we planned and approach our customers from Para Military Forces directly. We started with registering their expression of interest for the nearby cities. After gauging demand, we represented them to quality builders of respective cities, thus saving on many costs like marketing expenses, interest accrued on investment in land which was passed on to soldiers as discounts.
Moving forward, having acquired immense experience of successfully executing similar project, we are all set to double our footprints now by serving the Indian Armed Forces through SAY INDIA.